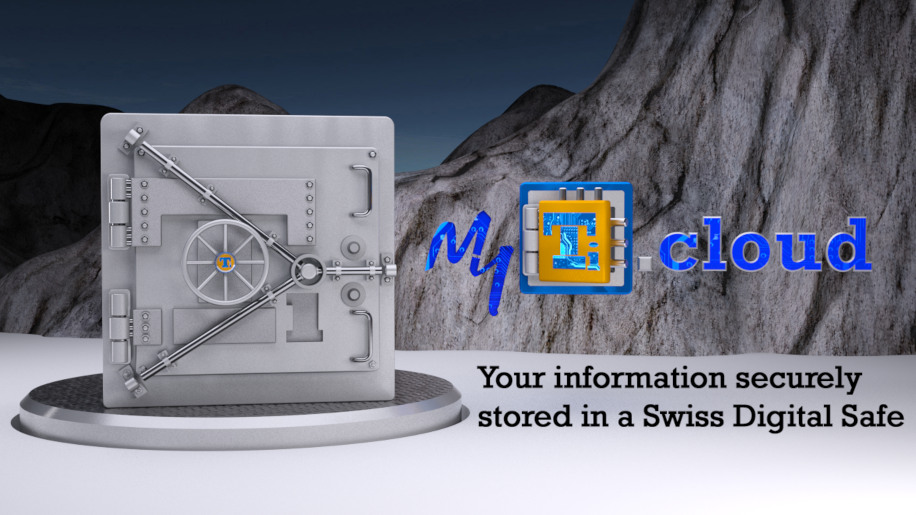 Switzerland is well known for its bank safes and respect for privacy. MyTi.cloud has been designed to be a Swiss Digital Safe.
Digital Safe

Our pursuit in privacy required a cloud storage with additional security features. The Titanium Track team evaluated multiple cloud implementations in the market, but none of them were able to fulfil the privacy requirements. Since we couldn't find one, a few years ago, we decided to build our own cloud: MyTi.cloud.
Privacy by Design and Privacy engineering approaches were taken at each development stage:
Architecture
Design
Development
Operations
For security reasons, the team will not lift the veil on how, but among the requirements were as following:
Trace-ability principles applied at several levels (inspired by block-chain mechanisms).
Container management: Your data are stored in containers and even MyTi.cloud operators are unable to see it. No need to ask them (even for your lost password) because there is no way for them to find it. MyTi.cloud operators and programmatic agents can only manage containers but cannot open them.
Implement some features of the ISO 15489 Record Management, such as:

Secure agent-driven deletion
Retention time
Versioning
Metadata
Status of a document
Compound documents

Secure transport to/from end users through HTTPS encryption
Highly available and scalable architecture with self-healing capabilities
Containerization that also applies to client devices: depending on the security context, the system may dynamically grant/revoke access rights of a specific device.
Swiss
Switzerland offers a stable legal framework that guarantees the privacy of information stored within the country.
Swiss citizens enjoy a fair and legal privacy protection that is legally protected with the Swiss Federal Act on Data Protection (FADP).
The US SafeHarbor agreement was amended specially to comply with the Swiss privacy laws and practices (US Swiss SafeHarbor agreement)
Exchange of any data stored in Switzerland with any foreign organization is highly regulated. Foreign organizations are not allowed to search information within storage located in Switzerland, as they can do in many other countries.
For Switzerland, they must mandate the Swiss Federal Authorities with a clear request. Upon acceptance of this request, the Swiss authorities commit to answer this request by taking all legal measures.
MyTi.cloud commits to:
Respond only to legitimate requests that come from Swiss authorities.
Store all data in Switzerland.
That's one of the reasons why we ask you to fill your country of residence; that way, we can cross-check if the requests are comeing from the same country and that your data is not compromised.